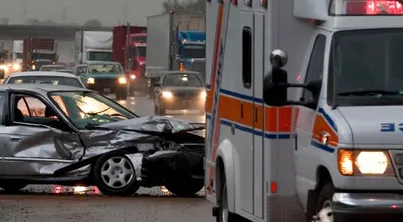 After an auto collision, most often people are concerned with damage to their vehicle. It's important to recognize that you may have suffered soft tissue injury to your body that may not be initially evident. Chiropractic care is ideal for soft tissue injuries. At the time of impact, vertebrae can be misaligned causing long-term injury and often discomfort and pain. Chiropractic care is uniquely qualified to realign vertebrae that are shifted out of position.
How Can a Chiropractor Help Me After My Auto Accident?
Dr. Michael Jensen treats neck and back injuries associated with auto accidents. If you've been injured in a car accident you may be experiencing such intense muscle pain and stiffness, that you simply cannot function normally. When left untreated, this discomfort can become a serious issue.
Whiplash Indicators:

• Neck pain
• Arm pain
• Blurred vision
• Headaches
• Shoulder pain
• Dizziness
• Reduced range of motion

Whiplash is a complex phenomenon that can result in permanent damage to ligaments, discs, and vertebrae. Sometimes symptoms are not experienced until weeks after the car accident. Watch this 1 minute and 18 second video demonstrating the devastating effects of whiplash:

Click on the image below to see the video.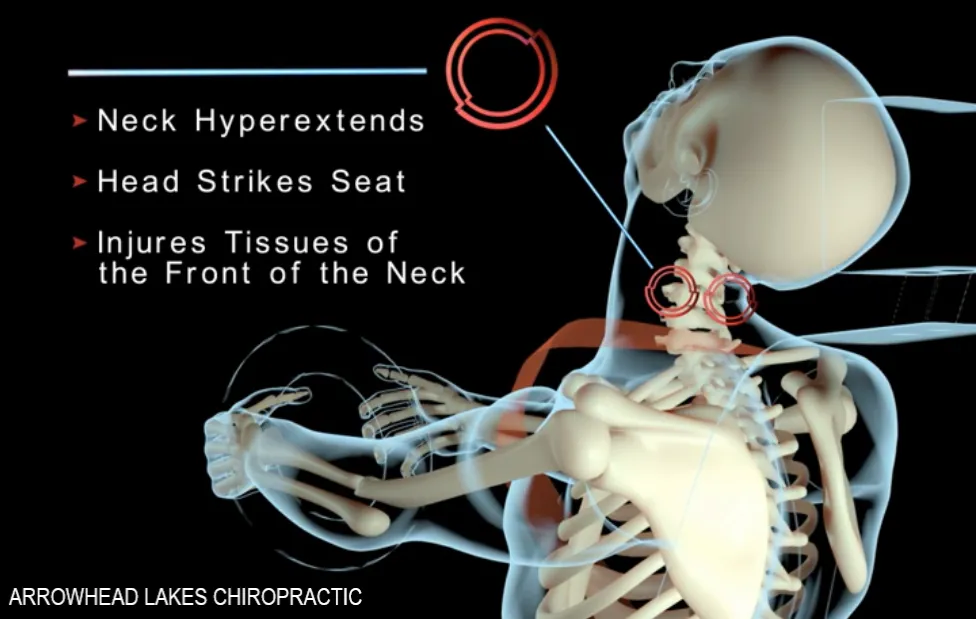 After an auto accident, we recommend prioritizing your health. Treating pain or whiplash should be your primary concern. Vehicle repairs and auto insurance claims can be delayed.
Call us at Arrowhead Lakes Chiropractic.
623-566-8975